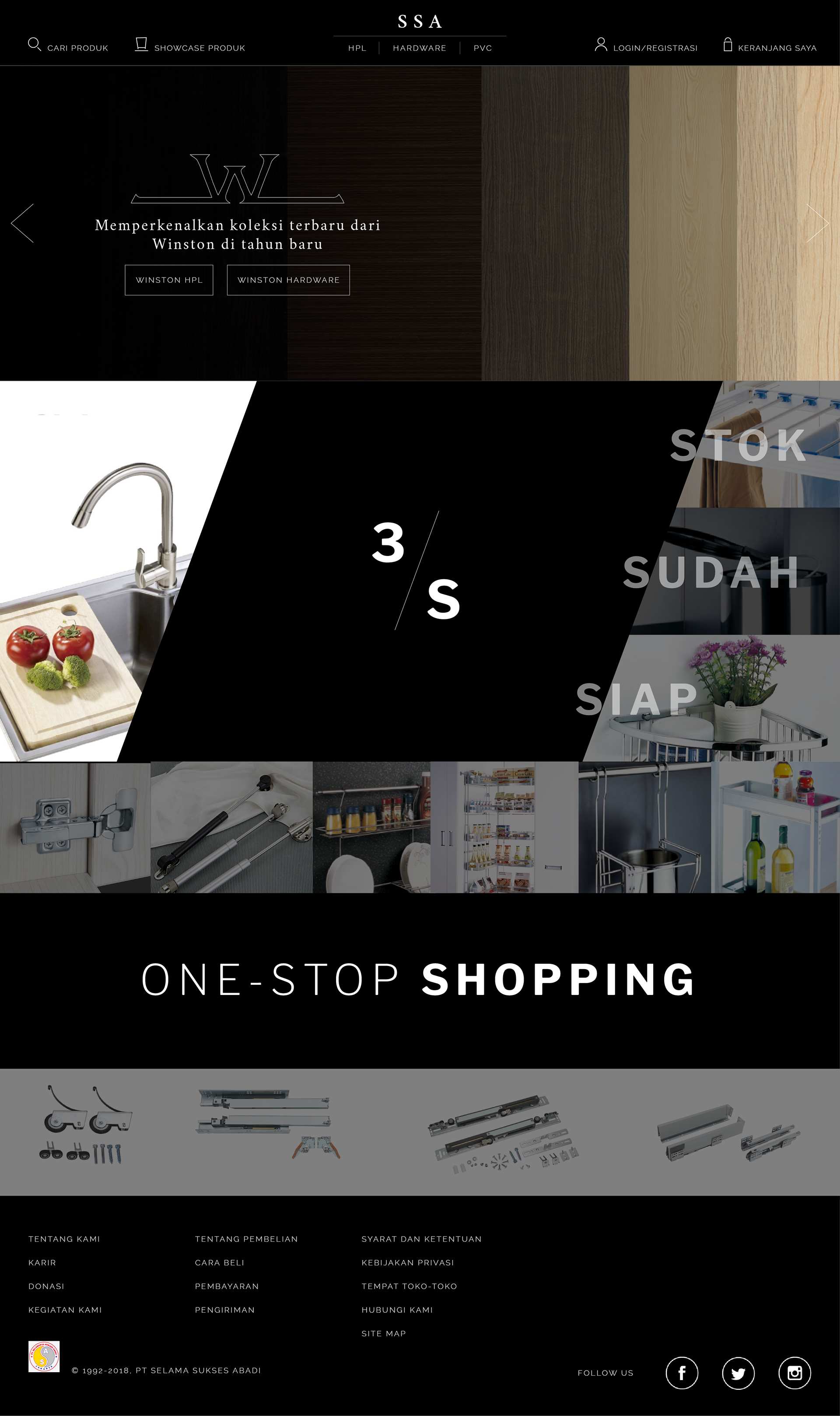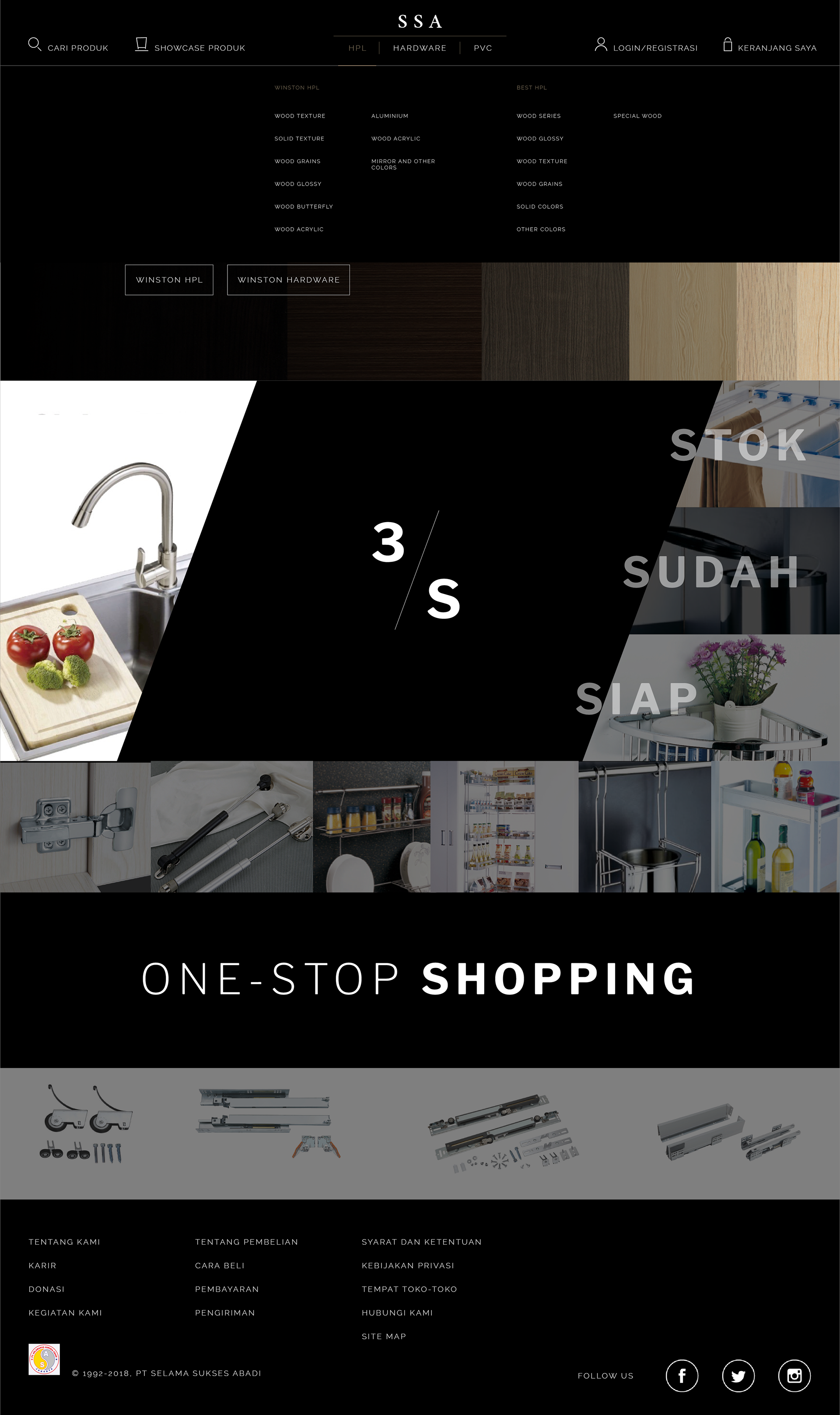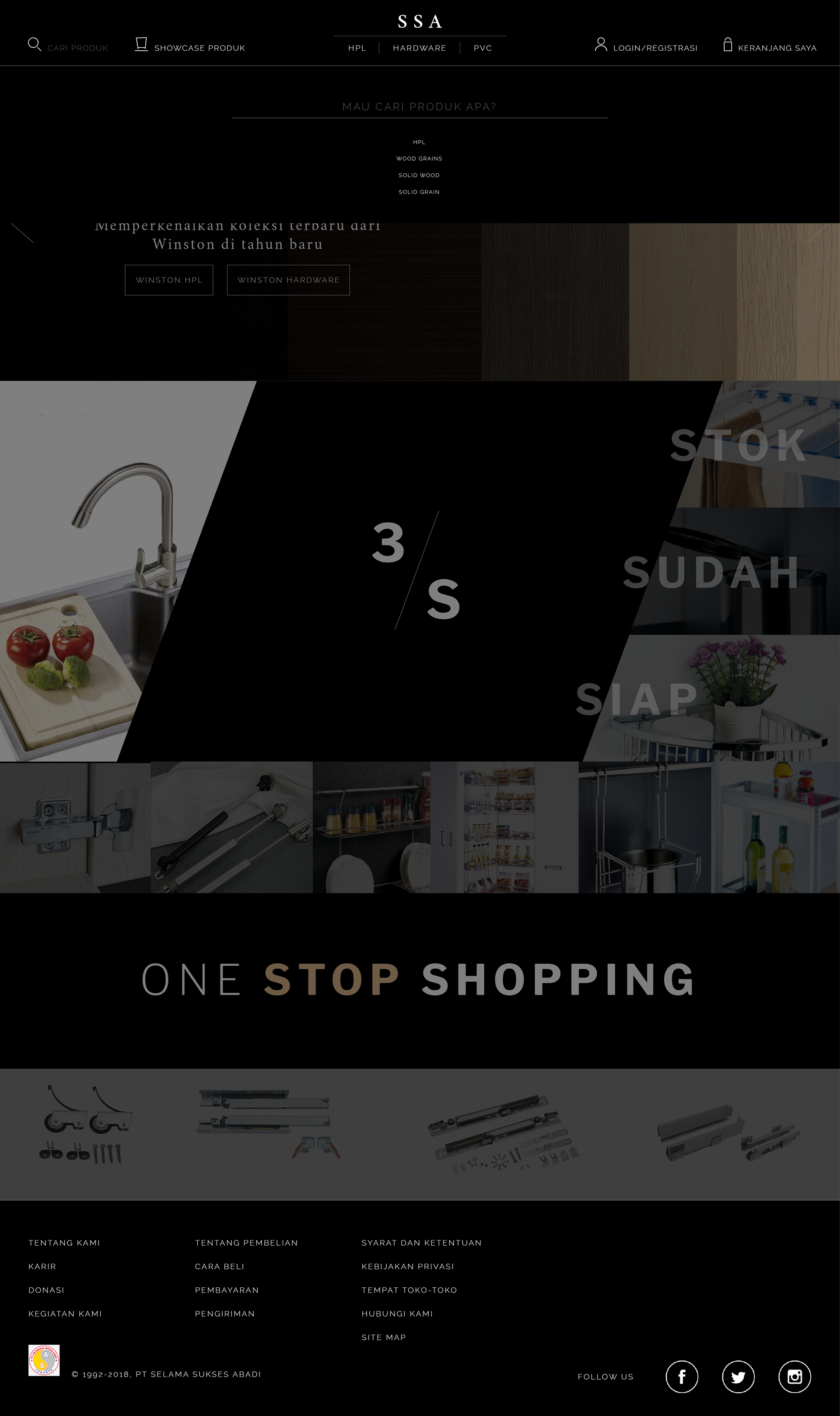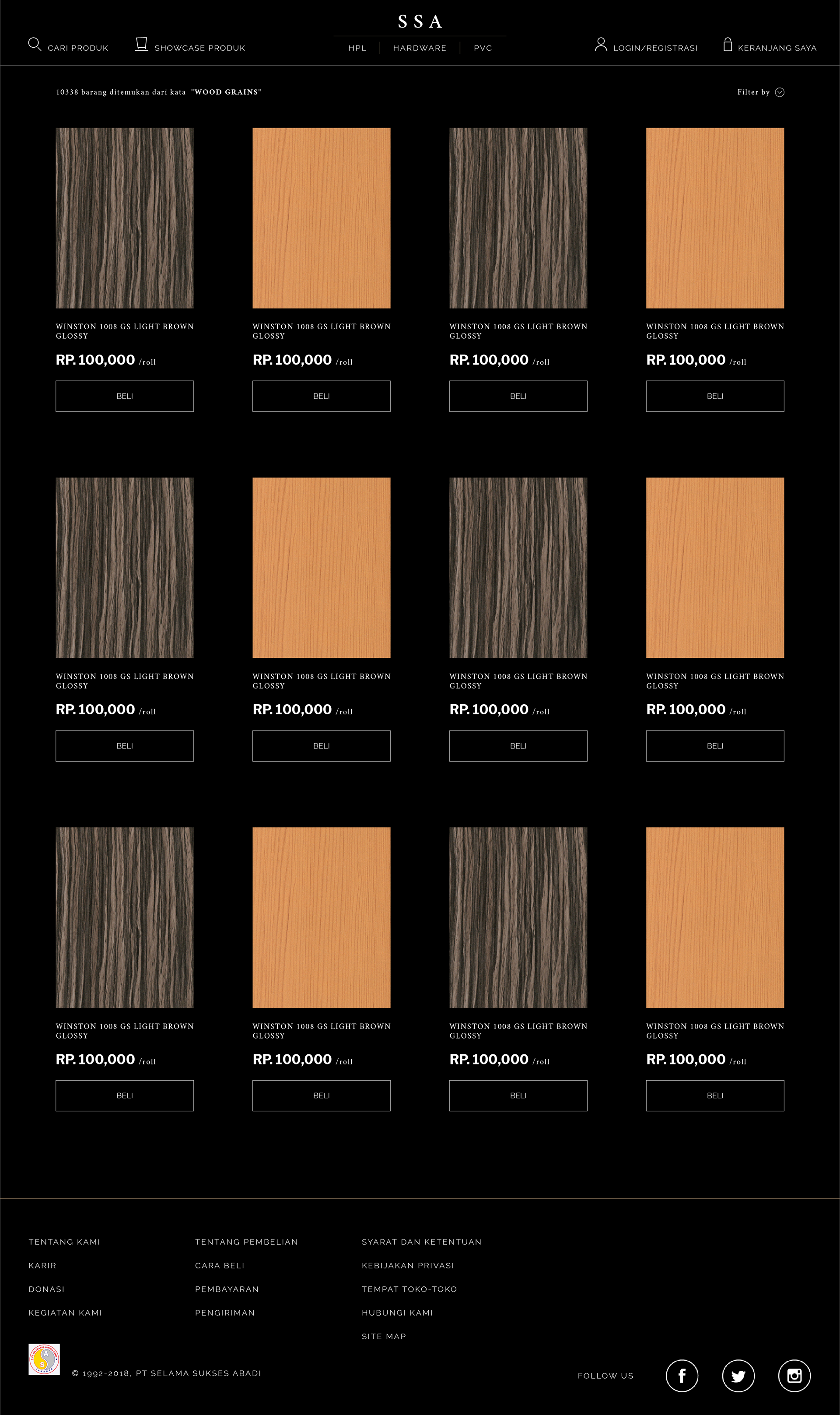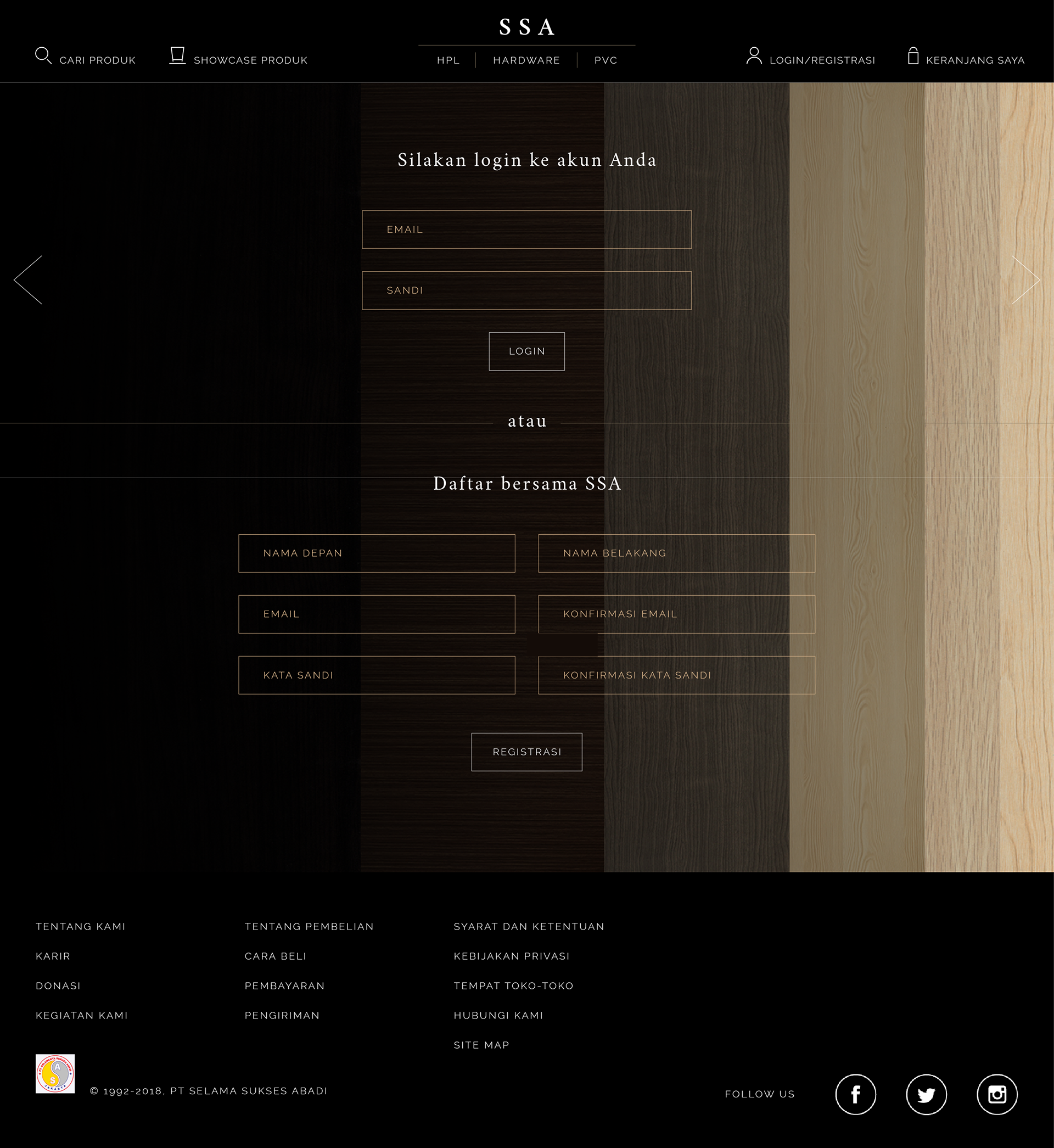 Input Delivery Information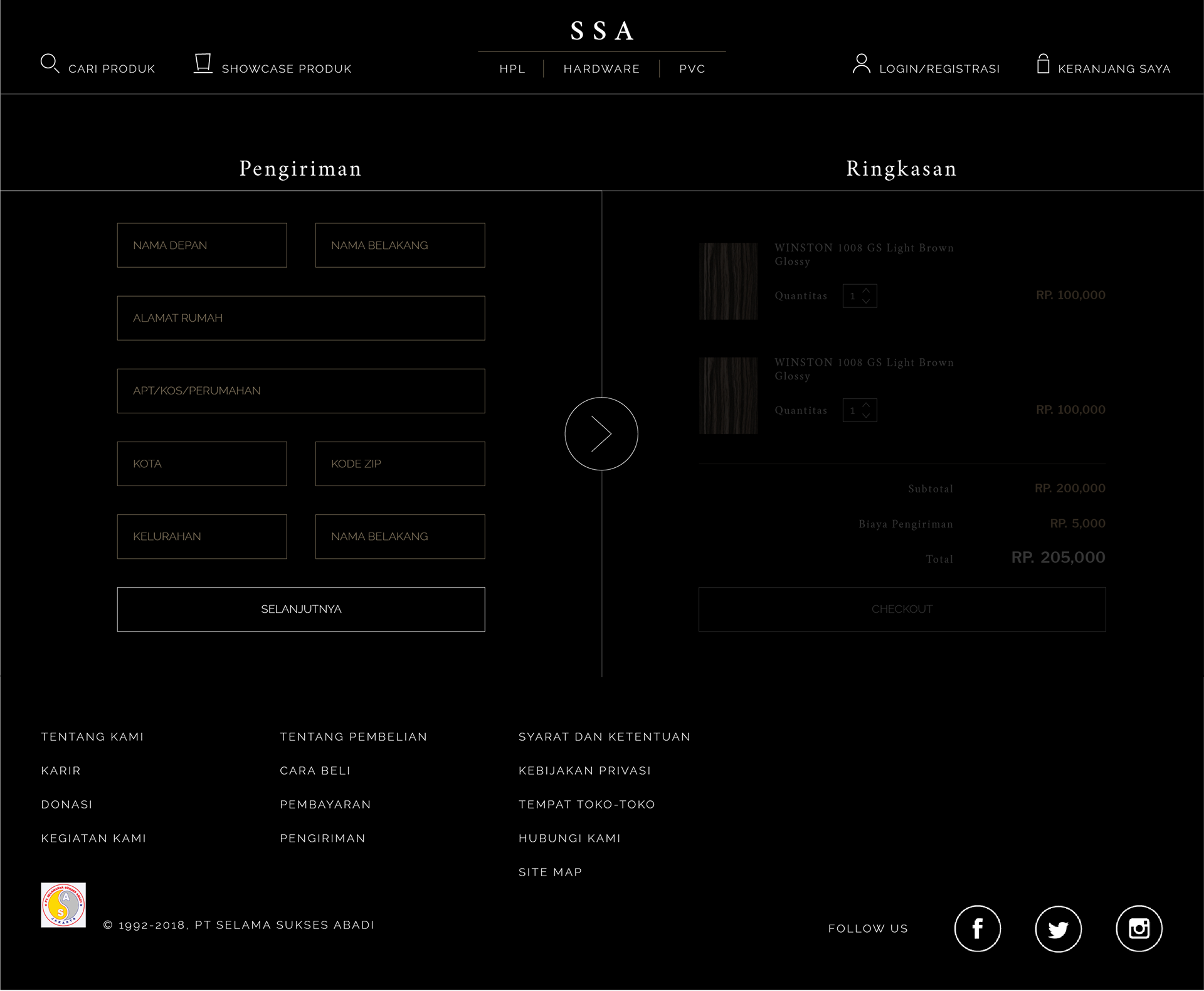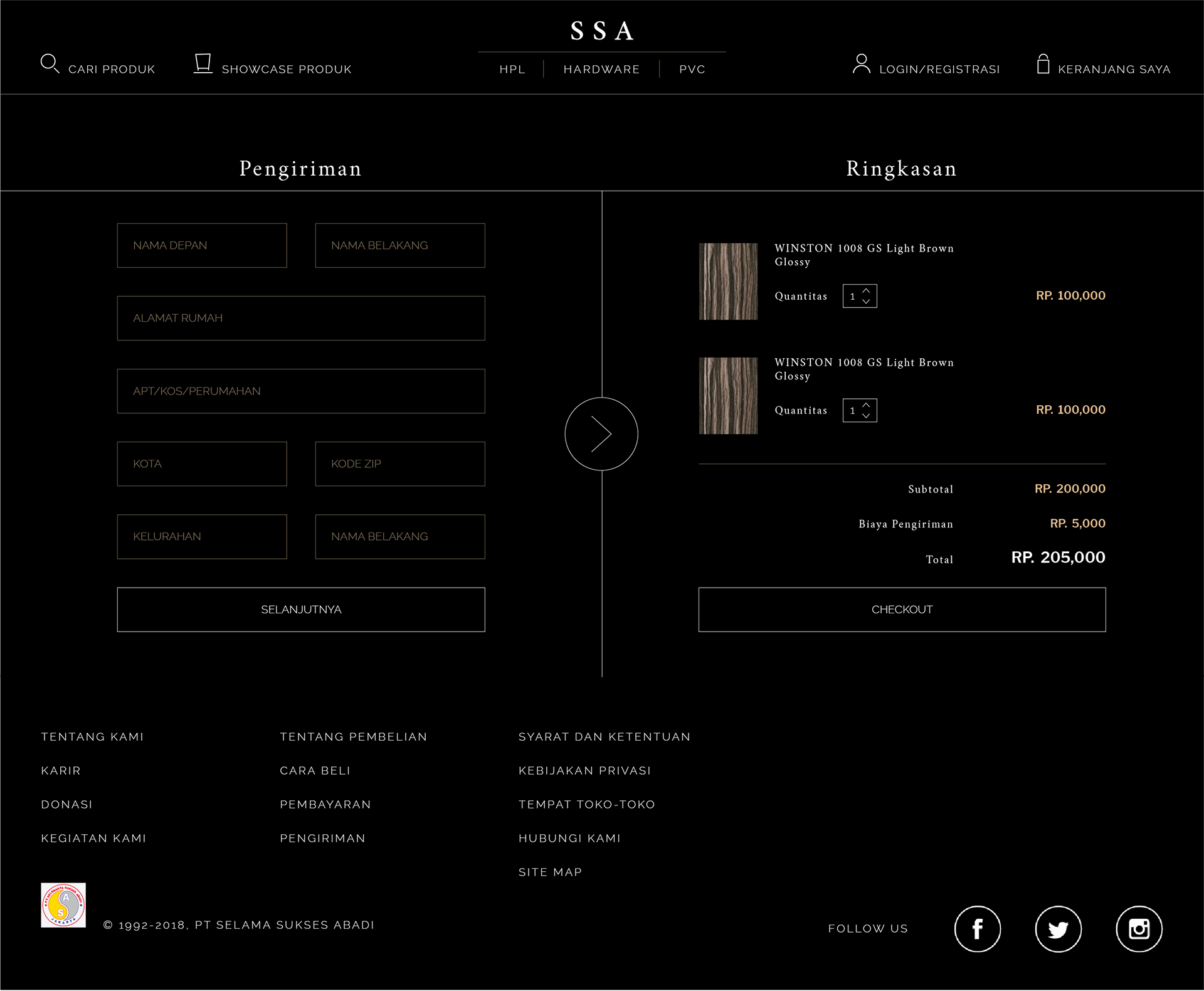 What is SSA?

SSA is an Indonesian company that sells hardware and home furnishings materials for more than 10 years. Few examples such as hinges, bracket rail, HPL, PVC sheet, Plywood, etc.
Why make an E-commerce website?
The business model kept on changing overtime. From physical stores to online market - a.k.a e-commerce. So the company wanted to keep up with the change by assigning me to do UI/UX for their upcoming website. I accepted the offer and made various alternatives for them to pick in the near future.
I made 3 alternatives for them to
choo
se and this is the design they are most intrigued. This is
because I used
David Yurman
 for my main inspiration with a few sprinkles from Bvgari and Glossier

.